Automate your business to it's core
Saago enables you to gather all your data and automate your business to its core. You can create a smart queue with floating tasks, automate maintenance schedules, integrate your IOT devices or accounting.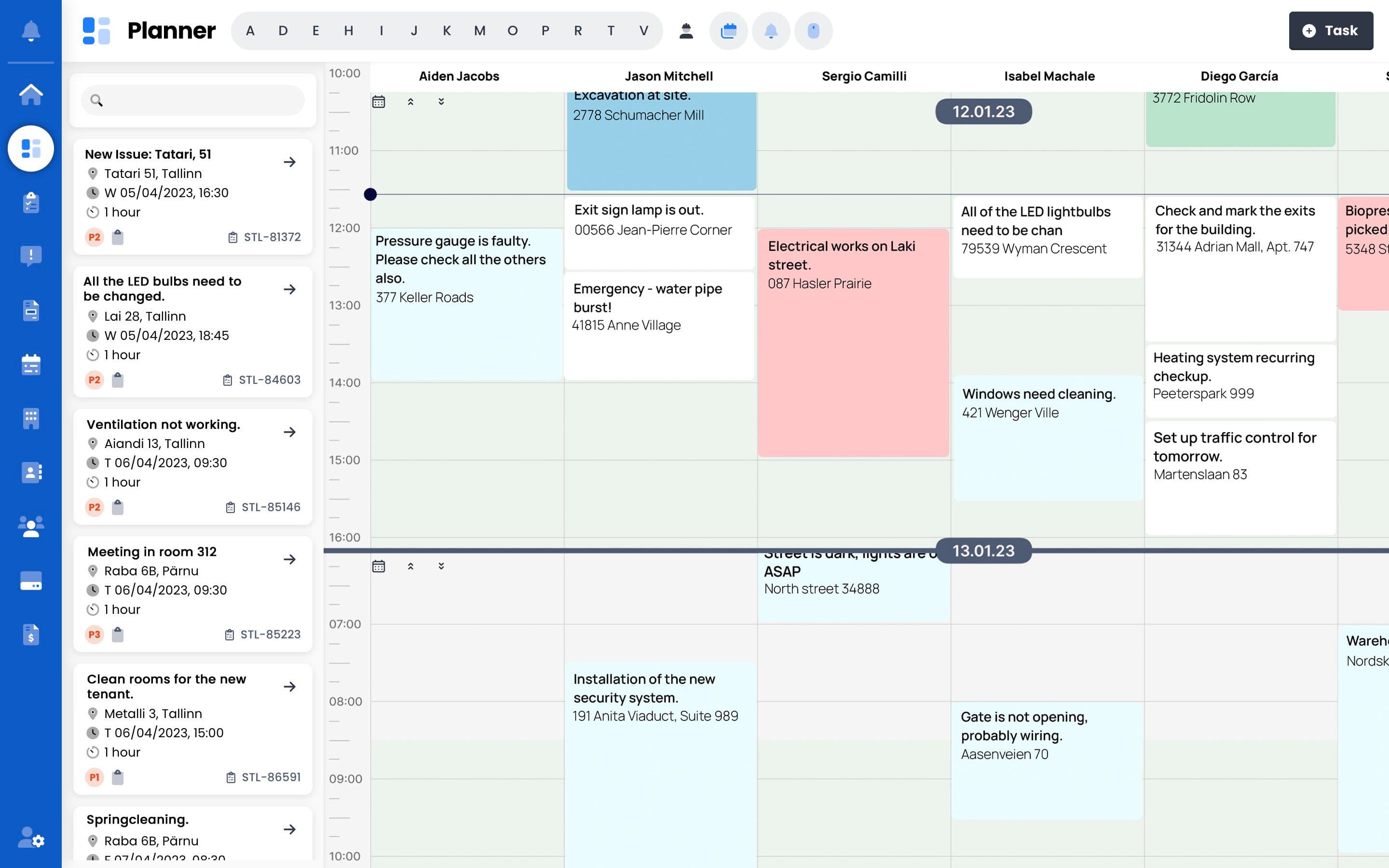 Smart queue
Tasks that float in specific time frame
Saago Planner has Smart queue function where tasks float around in specific time frame. If a task takes longer, following tasks will be pushed for later and if a task is completed quicker next tasks move up. Full automation to its core!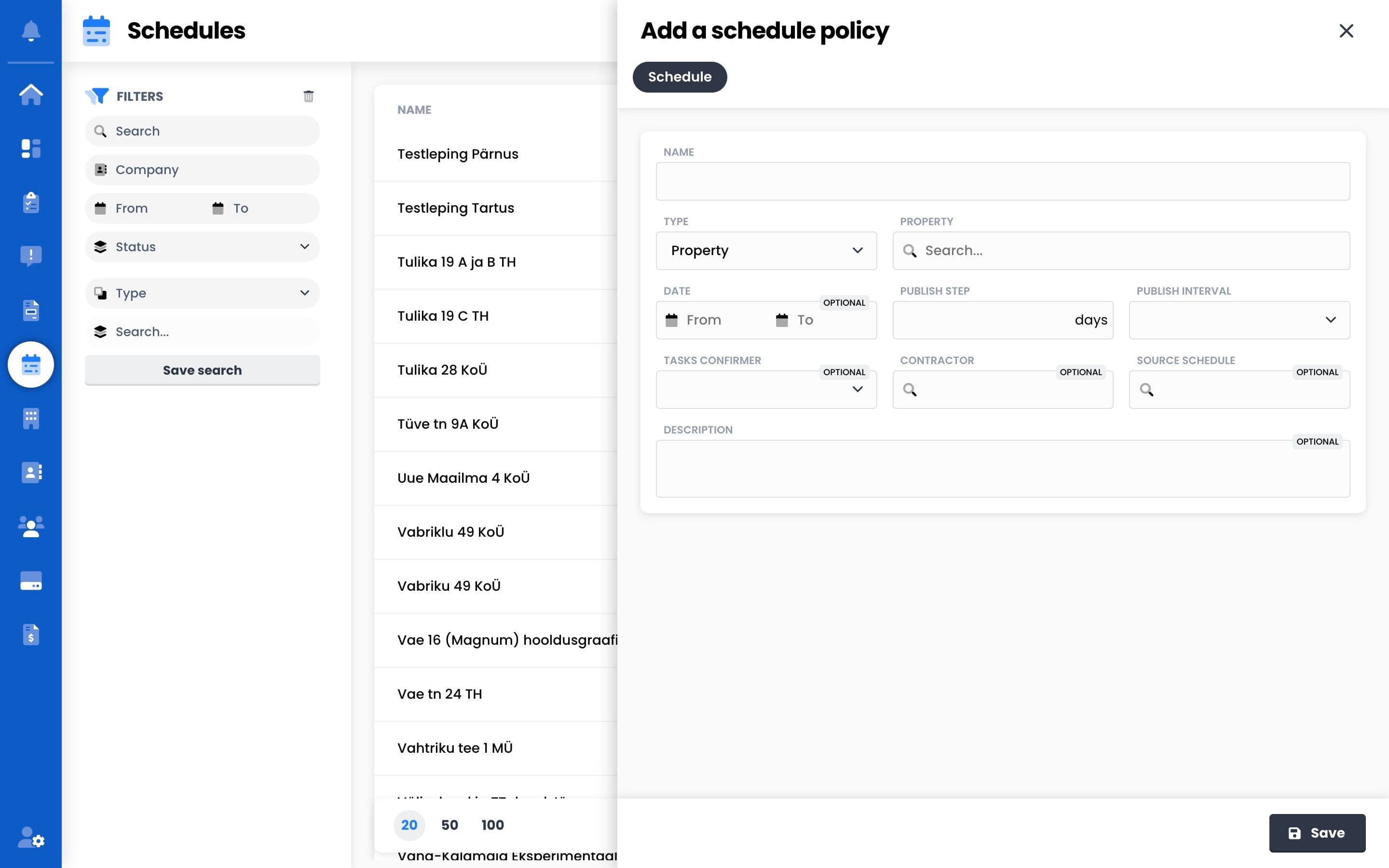 Maintenance planning
Automated maintenance schedules
We let you digitalize all your maintenance contracts - just add rules and activities and activate your schedule. Saago creates automated maintenance schedules for properties or devices that can maintain your schedules and optimal workloads indefinitely.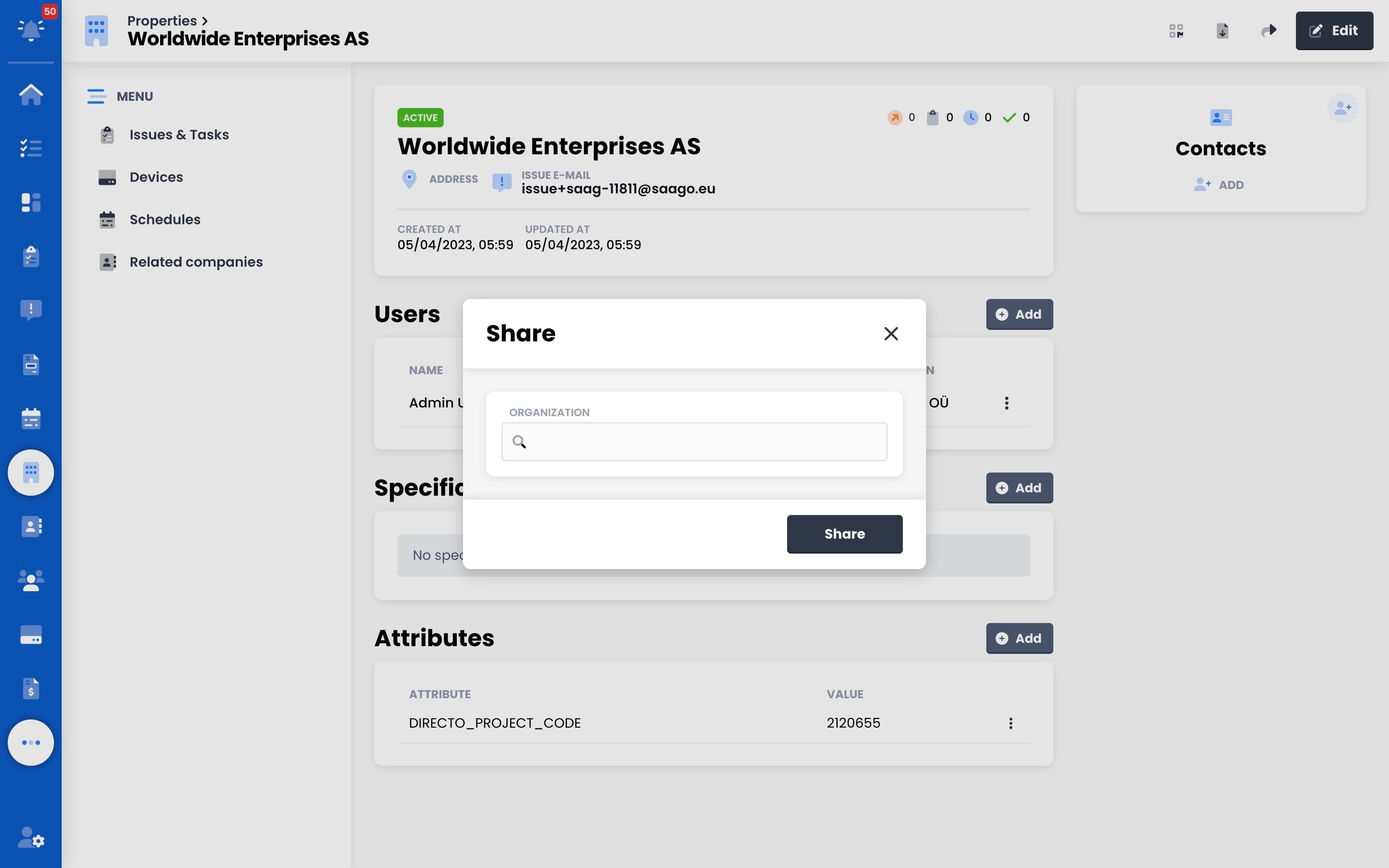 Share data
An ecosystem where everything is shareable
Saago lets you share your devices, properties and systems and all the data and documents within. Create an automated channel for your clients, partners and subcontractos and share any document you want.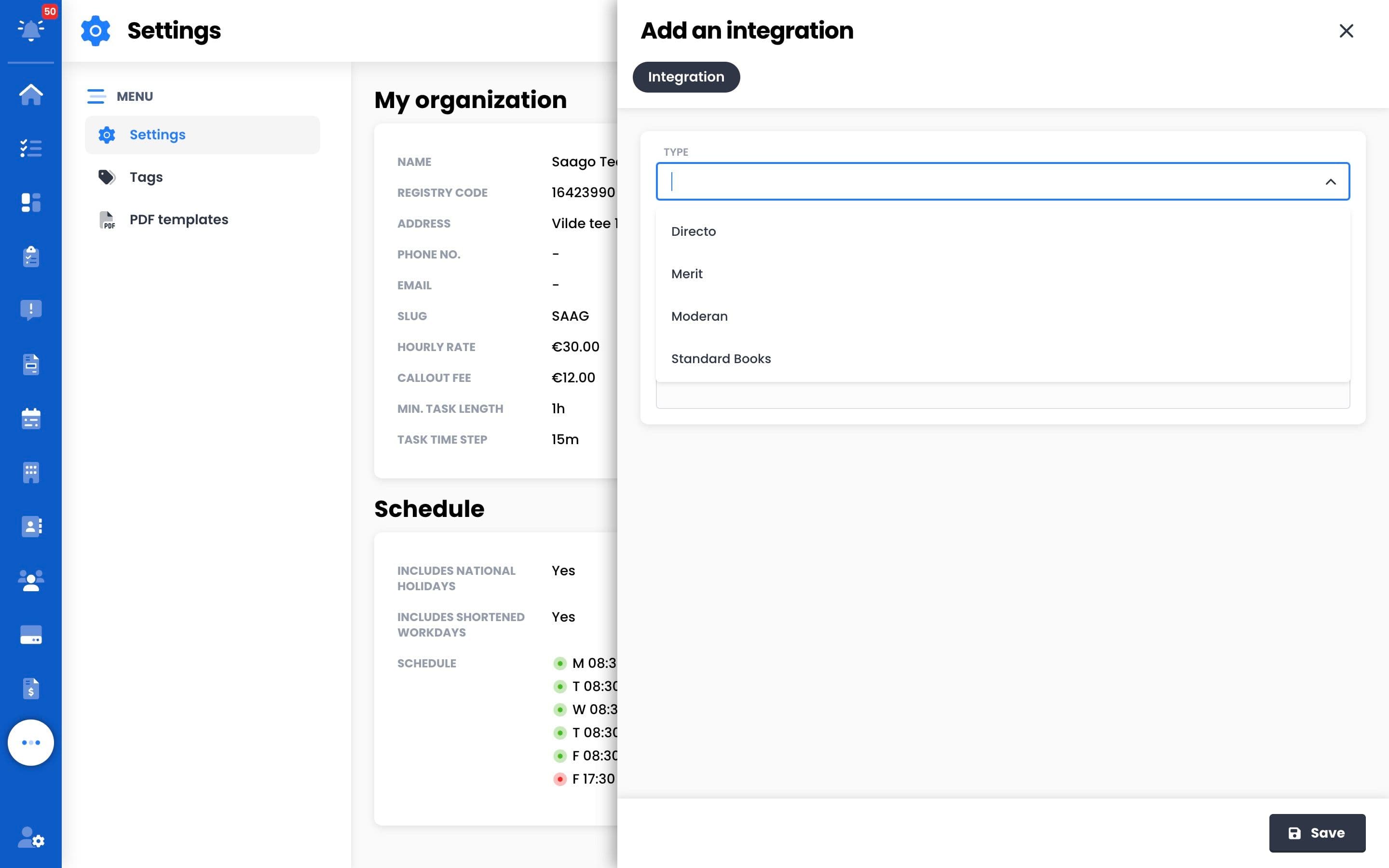 Integrations & interfaces
Saago's API and interfacing capabilities help create clarity
Saago's open API and integration possibilities make it very easy to start using our software. Your company does not have to give up the use of existing software, just fill in some integration information and you're good to Go.
Automate your business and increase your efficiency today!
Try for Free